Welcome to Gaviota Heights
Built in 1988, Gaviota Heights is a 48 unit condominium complex located at 1200 Gaviota Avenue. Gaviota Heights is presently self-managed and working toward the continuous upgrading and maintenance of the complex. We are also very proud that in 2010 we were able to get Verizon to install FiOS into all units. Additionally, we have added 20 security cameras that stores 24/7 footage placed at strategic areas of our complex as we take our security seriously!

The goal of our website is to keep owners/renters updated with all information of our living complex. You will also find PDF's of important documents, approved "renters agreements" and important contacts. You will also be able to send us email messages in the "contact us" tab. Since the HOA Board is a volunteer board, we will get back to you as soon as we are able to do so.

Escrow inquires, realtors, please contact Appleby Property Management (contact info under "Important Numbers"). Check box in the "Contact Us" to send your mail directly to Appleby.

WATER DROUGHT in California. Dear owners/renters, please do your share to use less water as best as you can. Our water bill is getting higher and higher each month. If this continues we may have to do a dues increase in order to meet demand. If you have not done so, please replace your fixtures and toilets to use less water. Let's all do our part to save precious water and to keep our water bill down.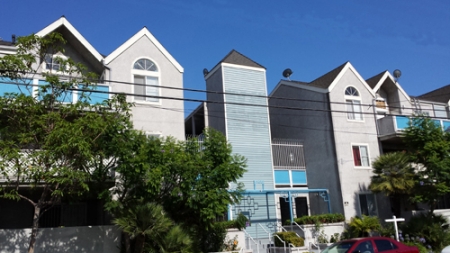 Water Shutoff Notifications
None at this time.

Note: Any notice of water shutoff must be posted at least 72 hours in advance unless it is an emergency. Request must also be emailed to the Board to be posted here. (Blank shutoff notice may be downloaded in the HOA Public Docs area)
Items for Sale
Current Repairs
Next HOA Meeting
Site Navigation: